Teaching Clients Self Compassion for Attachment Wounds
Based on the work of Dr. Tara Brach and Dr. Kristen Neff
Saturday, April 15th, 2023
1:30 p.m. to 4:30 p.m. EST/12:30 p.m. to 3:30 p.m. CST
Cost: $47
Live & Interactive Webinar!
Includes Training Presentation PDF!
Provides for GSB/EBT Training.
Target Audience: Psychologists, Licensed Clinical Mental Health Counselors, Licensed Clinical Social Workers, Licensed Clinical Addictions Specialists, Certified Alcohol & Drug Counselors, Licensed Marriage & Family Therapists
Course Level: All Levels
NCASPPB accepts all courses provided by an NBCC-approved provider. CE Training Workshops, LLC is an NBCC-approved provider #7091.
NBCC ACEP # 7091, CE Training Workshops has been approved by NBCC as an Approved Continuing Education Provider, ACEP #7091. Programs that do not qualify are clearly identified. CE Training Workshops is solely responsible for all aspects of the programs. CE Training Workshops designates this continuing education activity for 3 continuing education hours.
CE Training Workshops LLC, #1770, is approved to offer social work continuing education by the Association of Social Work Boards (ASWB) Approved Continuing Education (ACE) program. Organizations, not individual courses, are approved as ACE providers.  State and provincial regulatory boards have the final authority to determine whether an individual course may be accepted for continuing education credit. CE Training Workshops LLC maintains responsibility for this course.  ACE provider approval period: 08/02/2022 – 08/02/2023.   Social workers completing this course receive 3 continuing education credits.
CE Training Workshops is an approved provider through CE Broker #50-29907 with the Florida Board of Clinical Social Work, Marriage and Family Therapy, and Mental Health Counseling AND SC Labor Licensing Regulation.
When working with clients, it is almost inevitable that attachment wounds show up, commonly through the client's negative beliefs of self or sense of worthlessness. This can be especially challenging when clients understand the principles of therapy logically- but are unable to feel and believe these things on a heart level. This webinar will discuss self-compassion as a way towards holistic healing and why it is an important therapeutic tool. Participants will learn self-compassion based on the work of  Dr. Tara Brach and Dr. Kristin Neff, and various strategies and techniques to use individually and in practice.
Upon completion of this training, participants will be able to:
Define and describe the principles of self-compassion
Define and identify attachment wounds and how this impacts clients.
Identify the benefits of self-compassion for attachment wounds.
Learn how to implement self-compassion interventions with clients and self.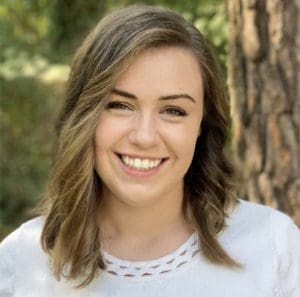 Ashley is a Licensed Clinical Social Worker Associate and Licensed Clinical Addiction Specialist Associate in North Carolina. She received her Bachelors in Counseling with a concentration in Expressive Arts Therapy from Lesley University in Cambridge, Massachusetts. She earned her Masters of Social Work from the University of North Carolina at Chapel Hill. Ashley's nine years of experience include working at inpatient, residential, and outpatient levels of care, specializing in addiction and mental health.
Ashley's training includes Eye-Movement Desensitization and Reprocessing (EMDR), Sensorimotor Psychotherapy, and Internal Family Systems. In her current private practice, Ashley works with adolescents and adults with a focus on developmental trauma, attachment wounds, and anxiety. Ashley is passionate about trauma-informed care and a whole-person approach to healing. She brings to CE Training Workshops a diverse range of modalities and experiences and an excitement for learning and teaching.