Mind, Body, Spirit: Best Practices for Helping our Clients Manage Anxiety Disorders
Saturday, November 19th, 2022
9:30 a.m. to 12:30 a.m. EST
New Facilitator Introductory Cost: $30!
Live & Interactive Webinar via Zoom!
Provides for 3 Live CE hours of GSB/PSY/EBT.
Target Audience: This course is designed for behavioral health clinicians including social workers, addictions counselors, and other mental health professionals.  
Course Content: The course was developed for social workers and other mental health professionals at all the beginning and intermediate practice levels.
NCASPPB Approved 3 hours of continuing education.
Training Workshops has been approved by NBCC as an Approved Continuing Education Provider, ACEP #7091. Programs that do not qualify are clearly identified. CE Training Workshops is solely responsible for all aspects of the programs. CE Training Workshops designates this continuing education activity for 3 continuing education hours.
CE Training Workshops LLC, #1770, is approved to offer social work continuing education by the Association of Social Work Boards (ASWB) Approved Continuing Education (ACE) program. Organizations, not individual courses, are approved as ACE providers.  State and provincial regulatory boards have the final authority to determine whether an individual course may be accepted for continuing education credit. CE Training Workshops LLC maintains responsibility for this course.  ACE provider approval period: 08/02/2022 – 08/02/2023.   Social workers completing this course receive 3 continuing education credits.
Many clients struggle with debilitating anxiety disorders. Medications can help but come with potential side effects. So what options are available before going the pharmaceutical route? Actually, there are a great number of them!
In this workshop, you will learn a wide range of holistic, evidence-based techniques for managing anxiety. These are practical strategies that will empower your clients to successfully regulate their nervous system. Together in this interactive, experiential training, we'll explore tools such as mindfulness, deep breathing, bilateral stimulation, emotional acupressure, aromatherapy, self-hypnosis, guided imagery, and dietary considerations. By expanding your knowledge and skill set, you'll be able to provide the most effective treatment possible to your clients, whether they are dealing with social anxiety, panic, or phobias.
Upon completion of this education program, the participant will be able to: 
Define the different types of anxiety disorders
Understand how anxiety is physiologically triggered in the body
Describe the role of the sympathetic and parasympathetic nervous systems in promoting and reducing symptoms of anxiety
Implement several evidence-based interventions for managing anxiety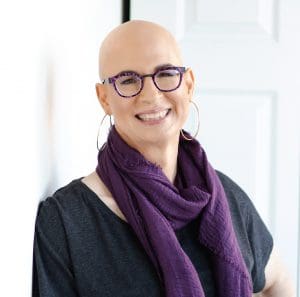 Dreya Blume is a licensed clinical social worker, with her MSW from Radford University and an MA in anthropology from the University of Hawaii. Dreya has twenty years of experience working in mental health, from case management to intensive in-home services to leading groups for addicts in recovery. Dreya began a part-time counseling practice in 2004, and as a psychotherapist, her focus has been on serving the LGBTQ+ community. Dreya also has been a teacher for thirty years. Prior to her career in social work, she taught English in places such as Japan, Thailand, Australia, and Hawaii. Since 2010, Dreya has been an adjunct professor for Virginia Western Community College, preparing future social workers for the field.
In her spare time, Dreya loves to write. She is the author of a number of books (published under her former name, Andy Matzner), including "Everyone Has a Story: Using the Hero's Journey and Narrative Therapy to Reframe the Struggle of Mental Illness," "The Tarot Activity Book: A Collection of Creative and Therapeutic Ideas for the Cards," and "The Buddha Diet: A Guide to Creating a Positive Relationship with Food and Eating."