Using Narrative Therapy in Client Work (Based on the book
"

Everyone Has a Story

"

)
Saturday, March 18th, 2023
1:30 p.m. to 4:30 p.m. EST/12:30 p.m. to 3:30 p.m. CST
Cost: $47
Live & Interactive Webinar!
Presentation Slides PDF Included!
Provides for GSB (EBT) training. 
Target Audience: Psychologists, Licensed Clinical Mental Health Counselors, Licensed Clinical Social Workers, Licensed Clinical Addictions Specialists, Certified Alcohol & Drug Counselors, Licensed Marriage & Family Therapists
Content Level: Beginner, Intermediate, Advanced
NCASPPB Approved for up to 3 hours of continuing education
NBCC ACEP # 7091, CE Training Workshops has been approved by NBCC as an Approved Continuing Education Provider, ACEP #7091. Programs that do not qualify are clearly identified. CE Training Workshops is solely responsible for all aspects of the programs. CE Training Workshops designates this continuing education activity for 3 continuing education hours.
CE Training Workshops LLC, #1770, is approved to offer social work continuing education by the Association of Social Work Boards (ASWB) Approved Continuing Education (ACE) program. Organizations, not individual courses, are approved as ACE providers.  State and provincial regulatory boards have the final authority to determine whether an individual course may be accepted for continuing education credit. CE Training Workshops LLC maintains responsibility for this course.  ACE provider approval period: 08/02/2022 – 08/02/2023.   Social workers completing this course receive 3 continuing education credits.
CE Training Workshops is an approved provider through CE Broker #50-29907 with the Florida Board of Clinical Social Work, Marriage and Family Therapy, and Mental Health Counseling AND SC Labor Licensing Regulation.
Narrative therapy is a powerful modality that helps our clients identify and reinterpret the stories that shape their lives. In doing so, clients can begin to see their struggles from a more empowering perspective. In this workshop, we will explore the foundations of narrative therapy and how it is used in clinical practice. You will also learn narrative therapy-based interventions and strategies that you can use with clients. This workshop will be highly experiential, featuring journaling and small group discussions. Please be sure to have a notebook on hand.
Upon completion of this training, participants will be able to:
Define narrative therapy
Identify the key concepts that underlie narrative therapy
Implement at least five narrative therapy-based interventions with clients
Help their clients rewrite their life stories from a healthier, more empowering perspective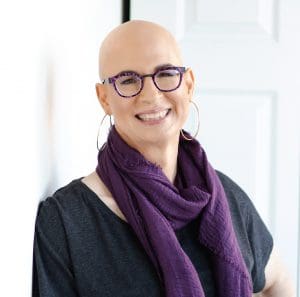 Dreya Blume is a licensed clinical social worker, with her MSW from Radford University and an MA in anthropology from the University of Hawaii. Dreya has twenty years of experience working in mental health, from case management to intensive in-home services to leading groups for addicts in recovery. Dreya began a part-time counseling practice in 2004, and as a psychotherapist, her focus has been on serving the LGBTQ+ community. Dreya also has been a teacher for thirty years. Prior to her career in social work, she taught English in places such as Japan, Thailand, Australia, and Hawaii. Since 2010, Dreya has been an adjunct professor for Virginia Western Community College, preparing future social workers for the field.
In her spare time, Dreya loves to write. She is the author of a number of books (published under her former name, Andy Matzner), including "Everyone Has a Story: Using the Hero's Journey and Narrative Therapy to Reframe the Struggle of Mental Illness," "The Tarot Activity Book: A Collection of Creative and Therapeutic Ideas for the Cards," and "The Buddha Diet: A Guide to Creating a Positive Relationship with Food and Eating."
For your Information
Registration Deadline: Register until 30 minutes prior to the start time
The cost of the training includes a pdf of the presentation slides and any supplemental training materials and a certificate of completion.
Upon completion of the webinar, participants will receive an email with a link to complete an evaluation. Once completed, the participant will be able to download/print the certificate.
System Requirements: Internet and the ability to log into Zoom webinars when provided a meeting link which will be sent upon registration.
This is a live & interactive webinar which means that participants can interact with other participants and the instructor in live time.
Additional information can be found in the FAQs (https://cetrainingworkshops.com/frequently-asked-questions/) AND on the Company & Approving Boards Policies webpage (https://cetrainingworkshops.com/board-approved-questions).